​Release day! It's finally here!
For the past seven days you've been like this on the outside:
While on the inside: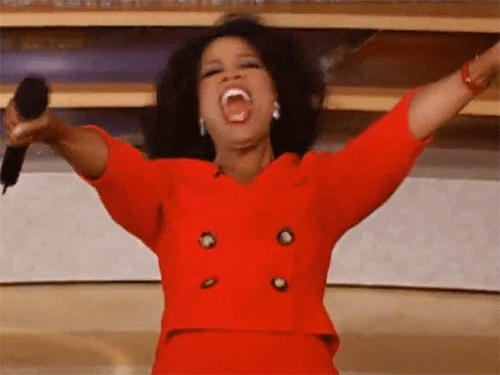 It's coming. It's coming. It's cooooooming!!
But now it's here. You've set the day up right.
Take day off work.

CHECK

Wake up at 11:50 p.m.

CHECK

Grab Kindle.

CHECK

Sneak past husband, children, and the dog.

CHECK

Find the quietest spot in the house to hide.

CHECK

Bring a blanket, water, and on-the-go food.

CHECK

Temporarily erase Facebook app so you don't accidentally get any spoiler notifications from the fan groups.

CHECK

Anxiously and repeatedly hit the SYNC button on your Kindle until the book shows up. 

CHECK

Begin reading.

CHECK

Five and a half hours, two bathroom breaks, one putting-the-book-down-and-hiding-in-the-closet-because-family-came-to-look-for-you later, you're done.
You close the book.
Stare around the room.
What is this feeling? It's like you've lost your best friend.
. . . You rub your tired, dry eyes. Take that last sip of water. Hug the Kindle to your chest. Take a deep breath. Nod. Tap the screen and begin re-reading.

CHECK.